Leading Patient Focused Practice Management Consulting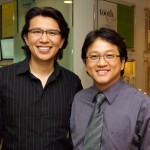 De Pacific Dental Management was founded by Dr Ronnie Yap Yi Roon and Dr Jerry Lim Eng Yong back in 2003 upon starting their third group practice.
DPDM has since provided consulting services for the depacific Group of dental practices and more recently in 2007 for Orchard Scotts Dental, a premier dental aesthetic practice which has been awarded the Invisalign Platinum Elite status by Align Technology Asia. Understanding the rapidly growing competition in Singapore, the team at DPDM is committed to help your practice and associate dentist increase production, enjoy dentistry and lower stress.
Besides proving management and accounting services DPDM also conducts training and continual professional education, lectures and hands on courses.
The team's dedication to producing outstanding results have earned it the reputation as a trusted practice management expert, educator and adviser.
Founders and Educational Speakers: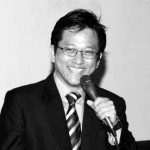 Dr Jerry Lim Eng Yong
B.D.S (Singapore)
FRACDS (Australia)
Dr. Jerry has been at the forefront of dental care in private practice for many years. Following the completion of his internship at the NUH in 1998, Dr. Lim obtained his Fellowship of the Royal Australian College of Dental Surgeons by examination in 2002.
Dr Jerry Lim brings to each client years of advanced aesthetic training, extensive experience and skill. Motivated by his special commitment and interest in cosmetic and neuromuscular dentistry, Dr. Lim pursued further training in Neuromuscular and Aesthetic Dentistry training at the prestigious Las Vegas Institute for Advanced Dental Studies in United States and had graduated from the Advanced Anterior Esthetics as well as the Comprehensive Aesthetic Rehabilitation Programs. His practice philosophy is to help his clients look and feel their best by making every smile looks stunning, yet functional and natural.
Dr Ronnie Yap Yi Roon
B.D.S (Singapore)
DGDP (UK)
FRACDS (Australia)
Dr Ronnie graduated from the National University of Singapore(NUS) and was awarded both the FAC Ohlers Gold Medal for being the Best Clinical Student, as well as the University Silver Medal for the Best Student of that graduating year.
It is Dr Yap's priority to keep abreast of dental techniques and technologies with continuing education, to ensure that his patients receive the best possible dental care available. Dr Yap has undergone advanced training from the world's premier post-graduate dental teaching center -the Las Vegas Institute (LVI) for Advanced Dental Studies and he travels at least once a year to the US or Europe for post-graduate studies. He is extensively trained and skilled in restorative, cosmetic and neuromuscular dentistry. Dr Yap has a keen interest in the 'bite' or occlusion. This has led to many successful and non-invasive treatments of TMJ sufferers with chronic headaches and neck and shoulder pain.
Mission
To provide comprehensive support to dental clinics in all aspects of the business from accounts, marketing, human resource, training and clinical and business operation.
Core Values
Patient Focused
TEAM: Together Everyone Achieves More
Open Communication
Pride and Integrity
CANI: Continuous and Never Ending Improvement
Accountability and Autonomy